UBM Live appoints Informex brand director
Events and conference organiser hires Jim Buckley
Jim Buckley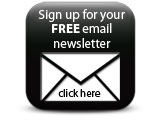 UBM Live, a division of UBM plc, has appointed Jim Buckley as the new brand director for Informex.

The Informex brand includes a series of conferences and events, the highlight of which is the annual Informex trade show in the US, which is run in partnership with the Society of Chemical Manufacturers and Associates (SOCMA).

Most recently, Buckley was vice president of sales at the International Exposition Centre in Cleveland. Prior to this, he gained extensive experience in the tradeshow world by spending 17 years with Reed Exhibitions.

Buckley will report to John Stuttard, senior vice president of UBM Live.


Companies