UK autoclave manufacturer celebrates its 25th anniversary
Since 1988 Priorclave has delivered nearly 5,000 steam sterilisers worldwide
Charles Prior, Chairman and Founder of Priorclave, is celebrating the 25th anniversary of the company, during which nearly 5,000 steam sterilisers have been installed worldwide
UK autoclave manufacturer Priorclave is celebrating 25 years since first opening its doors for business on 16 February 1988. During this period the firm has delivered nearly 5,000 steam sterilisers worldwide from its London headquarters, which according to Priorclave makes it the most successful UK laboratory autoclave producer.
Founder and Chairman Charles Prior is a firm believer that in Britain we have the most talented engineering capabilities and this is reflected in the fact that all autoclaves leaving the Priorclave factory are of British design and manufacture.
Priorclave autoclaves not only sell in the UK, but the company also exports around 70% to destinations including Asia Pacific, the Middle East as well as North and South America. Some notable countries and contract wins where Priorclave steam sterilisers have been installed include Russia, Papua New Guinea, Mauritius and Ecuador.
In 25 years the firm's dedicated design and manufacturing centre has created one of the largest ranges of standard steam sterilisers, from compact bench-top front loading to free-standing top-loading and high capacity front-loading autoclaves, as well as power door and pass-through double entry machines. Priorclave says it is unlikely that customers cannot find a model to meet their needs. What makes a difference is that the company can incorporate many of its optional features into even the smallest machines.
Externally, Priorclaves don't do much – they just sit there like shiny, sophisticated ovens or fridges, with some pretty lights. They are also a bit like a Tornado or Typhoon fighter plane – they have smooth, clean and attractive lines, but underneath they are a deceptively vicious killing machine – except the victims in Priorclave's case are bacteria and viruses.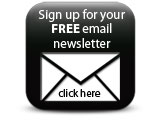 Priorclave says buying one of its machines is a wise investment since it offers a lower overall cost of ownership through highly efficient performance with first-rate pre- and after-sales support and backed by one of the best warranties currently available. Priorclave also provides dedicated on-going support to ensure the autoclave delivers the ultimate sterilising process.
Companies