UPS expands healthcare network across Latin America
Population growth, increasing middle class and longer life-span are driving consumption of healthcare products in region
UPS, a transport and logistics specialist headquartered in Atlanta, US, held a ribbon-cutting ceremony in Mexico to celebrate the addition of three healthcare facilities in the country to address increased demand for medical devices and pharmaceuticals from a growing middle class in Latin America.
Over the coming months, UPS will open and expand facilities near Mexico City, Mexico (an extra 78,000ft2), São Paulo, Brazil (+80,000ft2) and Santiago, Chile (+21,000ft2), highlighting its continued investment in the region.
UPS's network in the region now reaches nearly 70% of the total healthcare consumption and manufacturing markets in Latin America. The region includes two of the top 15 healthcare consumer markets worldwide and the UPS facilities are located in the largest consumption cities in these countries.
'Latin America represents a strong growth opportunity for healthcare companies and providers who rely on UPS's network of dedicated facilities, air freight, and safety and compliance expertise to support their business goals,' said John Menna, UPS VP, Global Healthcare Strategy.
'These facilities offer greater access to the best-in-class logistics solutions for pharmaceutical, biotech and medical device companies serving Latin America, giving global healthcare customers the confidence they need.'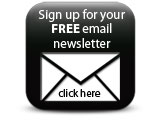 Each facility meets global, regional and local regulations and will support ambient healthcare products for both pharmaceutical and medical device companies. UPS's healthcare clients can also take advantage of a single global IT platform, providing a seamless experience and end-to-end supply chain visibility.
Companies