Uhlmann acquires Cremer Speciaalmachines
Uhlmann Packaging Systems, specialists in pharmaceutical packaging, acquires Cremer Speciallmachines, the Dutch manufacturer and engineering specialist of counting and packaging systems
The two family-owned companies, will combine technological, research, and market development expertise.
By acquiring Cremer Speciallmachines, Uhlmann — a machinery supplier for the packaging of pharmaceuticals in blisters and bottles — strengthens its market position in bottle packaging systems, expanding its strategic offer to include the counting modules for which Crèmer is known.
Fred Cremer, owner of Cremer Speciaalmachines, said: "It was important for me to hand my company over to a highly competent partner with a long-term interest in its health and continued development. In this sense, we have found our new home at Uhlmann."
For Cremer, whose core competency is the counting and separating of sensitive products for the pharmaceutical, food, consumer goods and agricultural industries, affiliation with the Uhlmann Group provides long-term stability and access to new markets.
Tobias Uhlmann, owner and chairman of the Uhlmann Supervisory Board, said, "The Cremer brand and the Lisse production site will remain. The respective expertise of our companies complement each other perfectly and, by bundling upon our talents, we will drive the goals of both companies forward. We also are very pleased that Fred Cremer will remain active."
Both family businesses were founded around the same time, and have expanded their technological and market expertise over the last few decades.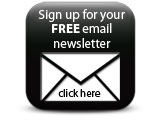 While Uhlmann laid the foundation for pharmaceutical packaging in 1948 with its production of precision moulds for suppositories, Cremer began developing and producing a counting device for tulip-bulbs in 1949. Both companies began as family enterprises and remain loyal and true to their common values.
Companies