Uhlmann presents augmented reality solution at Andina Pack 2017
Uhlmann Pac-Systeme presented its pharmaceutical packaging solutions in Colombia
Uhlmann representatives attended Adina pack 2017 in Bogotá, Columbia, together with two partner companies, Fette and Idear, 7–10 November.
Visitors to the trade fair showed a keen interest in the augmented reality solution demonstrated by Uhlmann on a blister machine, eB 350.
Data glasses provided the user with additional information such as relevant measured values, temperature or display maintenance instructions.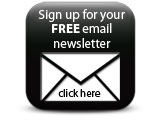 "We are pleased with the successful appearance in Columbia. This was an important step to further strengthen our presence in South America," said Siegfried Drost, Managing Director at Uhlmann.
Companies