United Drug to buy Bilcare clinical supplies business
Finance | Packaging | Regulatory
Will pay US$61m for UK and US business
United Drug, an international provider of healthcare services based in Ireland, is to buy the UK and US clinical services businesses of Indian firm Bilcare Limited for US$61m, expanding its packaging business.
The deal, which includes facilities in Crickhowell, Wales and Phoenixville, PA, US, which in total employ 195 people, is expected to complete at the end of this month.
It is estimated that the gross assets of the combined business are $16m and the profits in the last financial year were $4.6m. The net assets on completion are expected to be $9.5m.
United Drug says the acquisition will make the firm a global leader in both commercial and clinical packaging.
Bilcare's clinical services business provides formulation, development, packaging, labelling and supply chain management of drugs used in the clinical trials process.
As part of the transaction Pune-headquartered Bilcare will retain its clinical supplies business in Asia.
The UK and US businesses to be bought by United Drug will become part of the Irish firm's Packaging and Specialty division.
United Drug will continue to work with Bilcare Asia in instances where customers require clinical trials materials services across the US, UK and Asia.
Commenting on the deal, Liam FitzGerald, chief executive of United Drug, said: 'The Bilcare acquisition is another very important step in the development of United Drug as we focus on margin expanding, international opportunities.'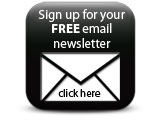 'This business fits well alongside our existing packaging businesses in the US and Europe and will position us as a leading provider of services in the growing clinical trials materials market.'
Companies