Vanrx introduces high-definition vision system for filling systems
Recently demonstrated the technology with Schott Pharmaceutical Systems
The Vanrx filling system
Vanrx Pharmasystems, a Canadian manufacturer of aseptic filling systems, has introduced a high definition vision system which supports the company's isolated robotics technology in providing a seamless process of fill-finishing injectable devices.
In combination with Vanrx' gloveless filling process, the technology eliminates the need for human interference. It inspects nested vials, cartridges, syringes, and their corresponding closures, to provide a more accurate, cost-effective and efficient filling process.
'Eliminating extra steps with filling combination systems is key to increasing production speeds while also removing the risks that come with using traditional filling processes,' said Chris Procyshyn, Chief Executive at Vanrx. 'Vanrx strives to be proactive in providing innovative solutions that will improve how drugs today are manufactured.'
Using isolated, high-definition imaging, the vision targeting system is able to sense when components are missing from ready-to-use nests, allowing Vanrx's technology to reject defective components. This quality assurance check prevents defective nests from continuing onto the filling process, removing the risk of filling a void, potentially costing manufacturers 1–50ml of expensive medicines.
The firm showcased its new technology at the PDA's recent 'Universe of Pre-filled Syringes and Injection Devices' event with German pharmaceutical glassmaker Schott.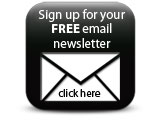 'Pharmaceutical manufacturers are in need of more efficient processes that will ensure that the quality of medicine is met through using superior materials and reliable technology,' said Anil Busimi, Head of Global Product Management, Syringe Business at Schott Pharmaceutical Systems. 'Vanrx' compatibility with our nested solutions like prefillable syringes helps drug manufacturers reduce potential product loss by being able to simplify the filling process.'
Featured Companies
See also