Varied serialisation laws call for future-proof solutions
Satisfying varied and country-specific requirements is a key issue for those operating in the global marketplace. As a result, Vetter has chosen a combination of different track and trace solutions
Vetter has been using a standalone unit for serialisation since December 2014. It can be moved between packaging lines and allows the printing of 2D data matrix codes directly onto the cartons using a thermal inkjet printer
When it comes to the issue of serialisation, only one thing is certain at present: its implementation. Laws have been passed or are already in force in several countries, however the future requirements are as yet undecided in others. This demands flexibility on the part of international companies such as Vetter, which manufactures aseptically prefilled syringes, cartridges, and vials for international pharmaceutical and biotech companies. The secondary packaging of these is also offered as a service. To satisfy the different serialisation requirements arising from changing legislation, short-term customer needs and specific country-related regulations, Vetter has opted for a combination of track and trace solutions.
The various types of unique product identification can be put into three categories: the simplest being machine-readable carton identification using the global trade item number (GTIN), batch number, and expiration date. For example, this has been mandatory in France since 2011, in South Korea since 2013, and in Saudi Arabia since the beginning of 2015. The second stage, serialisation, adds a unique, up to 20-digit serial number (French coding), which is generated and managed by special software. The serial numbers are recorded, forwarded to the corporate IT system, and, if necessary, transferred to an external database. This type of serialisation is expected to be required in the European Union as of 2018.
These examples already make it clear that simply marking packs is not enough. End-to-end solutions are needed to link hardware and software to create a perfect functional system. This particularly applies to the third stage, known as track and trace, e-pedigree, aggregation, or full serialisation. Each unique serial number is aggregated with that of the next larger packaging unit, authenticated, and transferred to relevant authority or government databases. Full serialisation is currently mandatory in China and Turkey. Other countries have already announced implementation.
Standalone solutions
'International pharmaceutical companies and service providers are currently operating in an unpredictable environment as far as serialisation is concerned. Legislation and regulations change, deadlines are extended, and there are hardly any international standards. Every country is establishing its own system,' says Roland Längle, Manager Sales Support Software & Automation, Uhlmann Pac-Systeme. 'The Uhlmann standalone solutions are an interesting alternative for many of our customers in preparation for various future scenarios.'
International pharmaceutical companies and service providers are currently operating in an unpredictable environment as far as serialisation is concerned
As an initial step, Vetter also opted for a mobile serialisation unit including an aggregation station. The standalone unit, in operation at a Vetter facility in Ravensburg, Germany since December 2014, can be moved between the different packaging lines. It allows the printing of 2D data matrix codes directly onto the cartons using a thermal inkjet printer. 'The mobile serialisation unit is flexible and can be used on all secondary packaging lines. This enables us to provide a suitable serialisation service for every product,' explains Sigrid Lieb, Vetter's Technical Project Manager, responsible for serialisation. 'The standalone principle keeps revalidation measures within reasonable limits, which is also in our interest.'
After print application, a camera system within the unit checks the printing result and forwards the data to the higher-ranking Uhlmann line database system. As Vetter also packages for markets with mandatory aggregation requirements, a manual aggregation unit is installed downstream. An additional camera system here records each code and aggregates it with that of the next larger packaging unit. Any influence on the line output is kept to an absolute minimum. All data is merged in the Uhlmann line controller and transferred to an Uhlmann site management system. This pools the data from several packaging lines and transmits it via an interface to the Vetter SAP system.
'Mere integration of a printer and cameras into the line is not enough,' says Längle. 'The hardware and software have to be closely co-ordinated and intermesh correctly.'
Standalone units are offered in different variations
'We decided initially in favour of a mobile standalone solution in order to be able to offer a high-standard service quickly. We will continue to use this as it allows us to offer serialisation on all lines. Nevertheless, on account of the anticipated increase in demand, we see fixed systems as the more efficient solution,' says Lieb.
As a result, Vetter is planning to implement a second project with Uhlmann. This involves the application of a serial number to each carton on a non-Uhlmann line in compliance with Chinese serialisation specifications. China requires the marking of serial numbers in the form of a 1D linear code on the sales packaging of each individual product. Subsequent aggregation with the shipping cases is also stipulated. As the serial numbers are supplied directly by the China Food and Drug Administration (CFDA), a comprehensive track and trace solution is necessary, which includes a SAP-based IT solution for serialisation.
Two-stage approach
The two-stage approach favoured by Vetter is not new to Längle: 'The standalone unit is a pilot project for many of our customers,' he says. 'They gain experience with the issue of serialisation and acquaint themselves with Uhlmann as a provider. Once the market requirements become more specific, they take the next step with us.'
Furthermore, he underlines the importance of a good service network: 'Should the serialisation system malfunction, every minute counts. No serialisation, no sales. Therefore, the service network of the serialisation partner is one of the vital aspects.'
Should the serialisation system malfunction, every minute counts. No serialisation, no sales
Uhlmann has a globally operating service network. Vetter's Alexander Ulbrich says: 'On account of our long-standing co-operation, we know that Uhlmann provides high quality and reliable solutions. Short, direct support channels mean that we are able to respond quickly, should it be necessary, to changing requirements or challenges.'
In view of the growing demand, Uhlmann has combined its selection of standalone units under one banner – the Uhlmann Serialisation Platform. It offers four preconfigured variations. The smallest standalone unit incorporates modules for printing and inspection, while the largest also includes checkweighing and labelling with normal as well as tamper-evident labels. Depending on legislation governing the target market, a manual or automatic aggregation station may also be necessary. After recording the smallest saleable units using a camera system or handheld scanner, the data is then linked to that of the next largest packaging unit. This is the requirement of third-stage track and trace, which is already in force in some countries.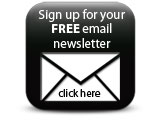 'For all customers requiring a prompt, flexible serialisation solution as a first step, as was the case with Vetter, the Uhlmann Serialisation Platform provides a good basis,' says Längle.
Featured Companies
See also