Vetter Development Service supports success of your compound
Vetter Development Service is a specialised area within Vetter
Your molecule's future starts here.
By the time your new injectable compound enters clinical development, you have already invested years of painstaking work. Yet the next stage of growth is still unpredictable. And even the smallest details can influence your project's timing, costs, and long-term success.
Vetter Development Service can help you navigate this critical phase with confidence. As your strategic partner, we provide a wide range of services tailored to your molecule's technical and scientific needs. Discover how we can support your clinical trial goals – and help you build a seamless pathway to the future.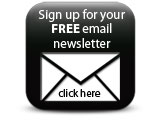 Click here to read more.
Featured Companies