Vincenzo Di Marzo to lead GW's pre-clinical research
Leading cannabinoid scientist joins cannabis medicine specialist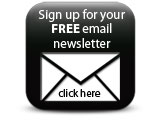 Professor Vincenzo Di Marzo has agreed to direct GW Pharmaceuticals' global pre-clinical research programme and has become research director of GW Research Ltd and GW's Cannabinoid Research Institute at Porton Down in the UK.

Professor Di Marzo is a leading cannabinoid scientist, co-author of more than 460 peer-reviewed publications, and in 2010 was recognised as Thompson Reuters 'top scientist of the decade' for pharmacology and toxicology.

He has previously served as president of the International Cannabinoid Research Society (ICRS) and is a recipient of ICRS's Mechoulam Award for 'outstanding contributions to cannabinoid research'.

Professor Di Marzo is a research director at the Institute of Biomolecular Chemistry of the National Research Council (ICB-CNR) in Pozzuoli, Naples, Italy, coordinator of the Endocannabinoid Research Group in the Naples region, and an adjunct associate professor in the Department of Pharmacology and Toxicology at the Medical College of Virginia at Virginia Commonwealth University in Richmond.

In his new engagement with GW Pharmaceuticals, Professor Di Marzo will be responsible for coordinating the research efforts of GW's global network of cannabinoid scientists. This network now extends to more than 25 academic institutions in 11 countries and involves research in a wide range of therapeutic areas, including oncology, neuroscience, metabolic disease, inflammatory disease, gastroenterology, and dermatology. The objective of this research effort is to progress a number of GW's new cannabinoid pipeline candidates to full clinical development.


Companies