Visit CI Precision at ALL4PACK 2018
CI Precision will be joinging Pharm-Alliance at stand 6R 040 from 26-29 November 2018
CI Precision will be joining partner Pharm-Alliance at the All4pack, the international exhibition for packaging and processing in Paris.
On stand 6R 040 CI Precision will be displaying one of its versatile SADE SP weight sorters.
Long established in the markets, the units offer an effective means of accurately weight sorting batches of tablets or capsules into accept and reject categories.
SADE SP units are ideal for:
100% weight control of R&D and Clinical Trial batches
Recovering value from weight rejected batches
Each tablet or capsule is weighed to a high accuracy, no change parts are required to accommodate a wide range of shapes and sizes and the unit is designed for long periods of unattended operation, freeing operators for other tasks.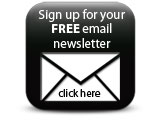 See for yourself why CI Precision's SADE SP weight sorters are trusted by research and manufacturing organisations around the world.
Companies