WIRB-Copernicus Group celebrates IBC review milestone
WIRB-Copernicus IRB Group announced its IBC Services has achieved a major milestone in administering 4000 convened IBC meetings globally
WIRB-Copernicus Group Chairman and CEO Dr Donald A. Deieso
During the past 16 years, WIRB-Copernicus Group (WCG) Institutional Biosafety Committee (IBC) Services has administered IBCs for more than 580 institutions, reviewed more than 310 human gene transfer clinical trials and 27 bench research projects.
This month it reached the milestone of conducting 4000 convened IBC meetings within the US and abroad.
Dr Donald A. Deieso, Chairman and CEO Officer of WCG, said: "The advances in human gene transfer research and development are so exciting for our industry — but they bring with them new risks and uncertainties.
"It is more essential than ever for all stakeholders to have access to experts who understand all aspects of this research and its regulation. I am so proud of the work that our IBC Services Group is doing to protect not just patients and care-givers, but society at large in this promising and complex field."
Since the overhaul of the NIH Guidelines in April 2016, WCG IBC Services has been integral to helping multiple human gene transfer clinical trial sites navigate the new mandatory Pre-RAC review process.
Dr David Emery, Director of WCG Biosafety Services, said: "We have recruited and trained more than 1172 IBC Committee members, including biosafety and infection control professionals, local unaffiliated members, and representatives from study sites. Our top 30 current biosafety core members have each served on an average of 26 separate IBCs.
"We are especially proud of the fact that the NIH has concurred with 100% of our chairs' Pre-RAC review recommendations. That affirmation of our decisions from the NIH tells us we're on the right track with our understanding and implementation of the regulations."
WCG's IBC Services works seamlessly within the WCG family to share its unique expertise and experience with each of WCG's five Institutional Review Boards (IRBs), assuring coordinated expert biosafety and human subject protection oversight for the human gene transfer clinical trial industry.
As part of its commitment to the safe development of therapies using human gene transfer, WCG has also established the WCG Gene Therapy Advisory Board.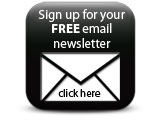 The WCG Gene Therapy Advisory Board, comprised of world-renowned leaders in the field, provides guidance and strategic counsel to WCG staff and clients, ensuring that expertise and best practices are reflected in the company's oversight of human gene transfer research.
Companies