What impact will VR and augmented reality have on pharma packaging?
Uhlmann Pac-Systeme has recorded its findings and practical experience gained from its digital projects, offering the information as a whitepaper for interested experts
Uhlmann Pac-Systeme addressed the issue of digitalisation in pharmaceutical packaging thoroughly in 2017. This has led to future-oriented solutions such as virtual training systems or a big data application for the monitoring of pharmaceutical packaging machines.
The pharmaceutical packaging specialists have now summarised its expertise relating to virtual and augmented reality in a whitepaper. Taking practical examples as a basis, it explains how digital technology can be applied to pharmaceutical packaging and indicates the process improvements and cost savings, which are feasible as a result.
Data is the commodity of the twenty-first century. Its smart use stands for the fourth industrial revolution. 'Smart factories' are also developing in the pharmaceutical sector, in which humans, machines and products are linked on a scale unimaginable a few years ago.
What specific impact can this have on pharmaceutical packaging?
How can virtual reality and augmented reality applications be usefully integrated?
How can production-related data be processed to gain added value – not only for individual machines, but for the entire pharmaceutical production process?
As a manufacturer of pharmaceutical packaging machinery, Uhlmann is currently working on several pilot projects and practical studies. These are providing first answers to such questions – in the form of exemplary virtual reality training systems or augmented reality applications.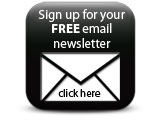 Uhlmann has recorded its findings and practical experience gained from the projects and offers this information to interested experts. The whitepaper can be downloaded free using the following link: www.uhlmann.de/whitepaper
Companies