Wireless pill bottle wins Healthcare Innovation World Cup
AdhereTech receives US$50,000 prize in diabetes innovation challenge funded by Boehringer Ingelheim
AdhereTech has developed a pill bottle that helps improve patient compliance
The developers of a pill bottle that wirelessly transmits data, measures medication and sends patient reminders to take their tablets have taken the grand prize in the Healthcare Innovation World Cup, the international diabetes innovation challenge funded by Boehringer Ingelheim and organised by HITLAB.
Josh Stein, John Langhauser and Mike Morena of AdhereTech, based in New York, US, will receive US$50,000 in prize money.
The bottle emits blue light during the optimal dosage time
The AdhereTech team created a wireless pill bottle to help improve patient compliance. The bottle measures the exact number of pills in the bottle in real-time, wirelessly sends this Health Insurance Portability and Accountability Act (HIPAA)-compliant data into the Cloud, and reminds patients to take their medication through an automated phone call or text message. The device also records and sends compliance data.
This summer, AdhereTech is to start a trial with The Walter Reed Army Medical Center to test its solution for Type 2 diabetes patients. Stein, CEO of AdhereTech, said patents have been issued for the device and other patents are pending. The company has secured funding and is seeking additional investors.
'We are impressed with AdhereTech's prototype and the feasibility of their business model, and believe the solution has merit in supporting medication adherence,' said Klaus Wilgenbus, SVP, PM business development and licensing strategy at Boehringer Ingelheim, and a judge in the Healthcare Innovation World Cup.
All of the finalists demonstrated outstanding quality and ingenuity in developing their solutions
'All of the finalists demonstrated outstanding quality and ingenuity in developing their solutions. It is evident that they are committed to creating innovations with the potential to make a real difference in the lives of people with diabetes and their families.'
The IITKgp team of Praful P. Pai, Pradyut Kumar Sanki and Satyabrata Sarangi, who are based the Department of Electronics & Electrical Communication Engineering at the Indian Institute of Technology Kharagpur, took the second prize of $10,000 for developing a non-invasive blood glucose measurement device, based on photoacoustic spectroscopy, to enable painless, sample-free and accurate glucose measurement for diabetics.
The bottle emits red light, and also chimes and the patient is contacted by phone, after a dose is missed
Initial measurements performed on tissue have provided an accuracy of nearly 70% compared with reference measurements, the team said. They are working to improve this accuracy and develop a portable prototype device for wide-scale use and commercialisation.
The SmartSense team of Mayur M. Sadawana, Rohit Srivastava and Yogesh Patil, based at the Indian Institute of Technology in Bombay, took third prize and $5,000 for developing SmartSense, which is a multianalyte sensing device for diabetic ketoacidosis (DKA). It is being developed to sense all the metabolites necessary for the management of the condition with a single needleprick.
All of these teams received $2,500 each for reaching the final round of the competition.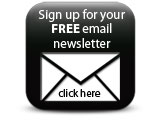 Overall, more than 100 teams representing 20 countries worldwide submitted entries for the Healthcare Innovation World Cup, which awarded a total $75,000 in prizes to semi-finalists and finalists.
Companies