Yposkesi begins construction of second bioproduction site
Backed by majority shareholder SK Pharmteco, Yposkesi is investing $71m in the 5,000 sqm facility. The construction is projected to create approximately 80 jobs by 2023
Yposkesi, a CDMO specialising in cell and gene therapies, has announced the construction of its second commercial cell and gene therapy facility and a global resource for drug developers of biologics, also called ATMPs (advanced therapy medicinal products). ATMPs treat patients living with rare and life-threatening diseases.
With this facility, designed for European and American GMP compliance, the company will double its production surface to 10,000 sqm. This resource equips it to address the shortage in manufacturing capacity for drug developers seeking to advance clinical trials and commercialise therapeutic drugs, the company says.
"Yposkesi is proud and excited to embark full speed on this new phase in our development. [The extension] is the culmination of our industrial strategy, guaranteeing clients a range of quality services from early clinical drug development through all phases to the manufacture of large-scale commercial batches of ATMPs," said Alain Lamproye, Executive Chairman of Yposkesi. "This project will also showcase our outstanding technological know-how in bioproduction for gene therapy drugs."
Yposkesi contracted CBI, a subsidiary of Vinci Construction France, to build the facility; with Pharmaplan, an engineering service for the pharmaceutical industry, as the prime contractor.
The building will house two additional production lines with several 1000L scale bioreactors. It's aimed to allow the company to support client projects from the early process development phases up to large scale manufacturing of approved drugs.
Construction began on May 25, 2021 on a site adjacent to Yposkesi's current 5,000 sqm commercial facility. By 2023, equipment consisting of several 1000 L bioreactors, chromatography and purification skids will be installed. The facility will also incorporate a centralised warehouse, capacity for media, solutions and mountings preparation as well as drug substance production suites and storage, and quality control lab resources.
"Manufacturing is an essential part of any drug developer's success in delivering its product to patients," said Morad El Gueddari, Production Director.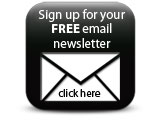 Yposkesi's plant extension is scheduled to be qualified and operational in conformance with EMA and FDA regulations in 2023.
Companies