AMRI receives AIFA approval to manufacture octreotide
Sterile fill and finish facility receives GMP manufacture approval from the Italian Medicines Agency
US company AMRI has received approval from the Italian Medicines Agency (AIFA) for its facility in Burlington, Massachusetts, to manufacture the commercial drug product octreotide for a customer in the EU.
The approval was subject to the successful completion of an AIFA audit of AMRI's sterile fill and finish facility and applies specifically to laboratories and manufacturing areas at the company's Burlington facility designed for the production of aseptic and lyophilised vials, affirming the facility's compliance with EU GMP standards.
'Receiving AIFA certification demonstrates AMRI's continued commitment to provide customers with products that meet the highest standards for quality, regulatory, safety and environmental compliance,' said AMRI chairman, president and ceo Dr Thomas E. D'Ambra.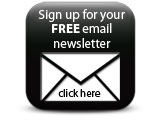 'AMRI remains vigilant in its quality practices to ensure that the same level of excellence is delivered and adhered to at all times at all locations around the globe.'
Companies