Accelrys acquires QUMAS
Adds end-to-end document and process management compliance solutions to portfolio
Accelrys has acquired Ireland-based QUMAS, a provider of Cloud-based and on-premises enterprise compliance software that supports regulatory and quality operations in life sciences and other regulated industries.
No financial details have been revealed.
Accelrys said the acquisition extends its informatics portfolio with the addition of end-to-end document and process management compliance solutions.
'As Accelrys continues to extend its research, laboratory and manufacturing informatics capabilities to deliver first-in-class scientific innovation lifecycle management (SILM) solutions, we're delighted to welcome the QUMAS team and the extensive compliance, quality and regulatory expertise they bring to our company,' said Accelrys' President and CEO Max Carnecchia. 'Integrating QUMAS solutions into the Accelrys product portfolio will provide a single-vendor SILM solution that is already in high demand for product lifecycle management into the critical compliance and quality management arena for science-based process industries.'
QUMAS has been refining the documentation of compliance with global mandates (including FDA and GxP standards) in regulated industries for 20 years. The firm provides an electronic document management application with related R&D submission and QA documentation packages. The business process management applications include CAPA (corrective action/preventive action), audit, change control, deviation, complaint and other critical process packages offering pre-defined and pre-tested software configurations addressing common compliance challenges.
Research, laboratory and manufacturing informatics applications such as the Accelrys ELN (Electronic Lab Notebook), Accelrys LIMS (Laboratory Information Management System),  Accelrys LES ( Lab Execution System) and Accelrys Discoverant for Operational Intelligence will function as data sources as well as integration points for the compliance and quality business systems managed by QUMAS.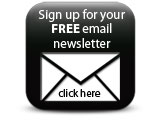 Available as SaaS (Software as a Service), private Cloud or on-premises deployments, QUMAS compliance and quality solutions scale to thousands of users and millions of documents, while also fully supporting collaboration with third parties.
Companies