Aegis patents absorption-enhancing thixotropic aqueous hydrogels
Hydrogels serve simultaneously as both delivery vehicle and absorption enhancer
San Diego-based drug formulation technology company Aegis Therapeutics has been awarded US Patent No. 8,329,220 providing proprietary compositions for absorption-enhancing self-assembling aqueous hydrogels useful for extended release, transdermal or transmucosal absorption enhancement for peptide and small molecule drug delivery applications.
The Aegis Hydrogels serve simultaneously as both delivery vehicle and absorption enhancer. In dermal applications, these hydrogels immediately absorb into the skin with no sense of any residue remaining. In sustained release depot applications, unlike current depot matrices that require large gauge needles for delivery, resulting in significant and unnecessary patient discomfort, the thixotropic nature of these gels allows liquid-like flow through fine-gauge needles (28 gauge or 31 gauge) with resumption of the stable gel form immediately upon exiting the needle.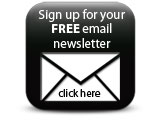 The company is seeking licensees for prescription and OTC applications of the Aegis Hydrogels.
Companies