Almac Group's temperature management software solution receives innovation award
Almac's TempEZ solution was showcased at the 14th IQPC Cold Chain GDP and Temperature Management Logistics Global Forum in Boston on 26 September 2016
Almac Group, the global contract development and manufacturing organisation, is delighted to announce that its temperature management software solution, TempEZ, has received the award for Innovation from IT services company, Version 1, during their 'Evolving the Digital Enterprise Expo' at the Royal College of Physicians, Dublin, Ireland.
Judges selected the TempEZ offering based on three key criteria: excellence and innovation in delivery of Almac's temperature management solution; the scale and complexity of the environment in which the project was executed; and the tangible evidence of enhancing Almac's business.
The coveted award was accepted by Julie Shannon, Almac Group's IS Support Manager, during the event.
The innovative service offers clients a single database to store temperature data from manufacture of product right through to patient administration and assists with GDP and GMP regulatory compliance.
The platform provides clients with the ability to record planned and unplanned excursions for pharmaceutical products and build a complete temperature history at either a batch or serialised level. The system is monitor, logistics provider and Interactive Response Technology (IRT) vendor agnostic, allowing clients flexibility in managing their supply chain.
Donna Christopher, Global VP of Operations, Almac Clinical Services expressed her delight with the award, stating: 'This is worthy recognition of a market leading temperature management solution and also the years of work that our team has dedicated to developing this innovative product for our customers.'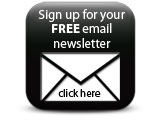 'We developed TempEZ from a pharmaceutical perspective, directly leveraging our experience of packaging, storing and distributing medical products: 2.5 million shipments during the last decade alone. We are confident that the launch of this software marks a turning point in the management of global temperature controlled logistics,' she added.
Companies