Almac introduces new clinical supply forecasting tool
COMPASS aims to improve management of clinical trials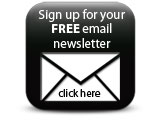 Almac has launched its revolutionary forecasting platform, COMPASS, which has been specifically designed to improve the accuracy and efficiency of the supply inventory process during clinical studies.

COMPASS enables a supply chain manager to proactively direct the entire clinical supply chain ultimately saving money that is often lost through inaccurate forecasting or overproduction of supplies.

The uncertainty of the global economy is placing unprecedented financial strains on many companies, and an accurate clinical supply forecast can be a determining factor to ensure clinical supply costs remain within budget.

COMPASS allows a supply chain manager to produce material forecasts for bulk product, finished goods, and packaging components. Typically a number of forecast scenarios are produced upfront using available data such as patient recruitment projections and protocol information. Clients can then select the most appropriate model with which to proceed.

Almac says the strength of COMPASS is its ability to update the material forecast throughout the maintenance phase of the trial based on actual patient usage data. This allows a supply chain manager to then review the system outputs and evaluate production and distribution strategies to ensure they are inline with the forecast.

Michelle Foust, Almac's director of New Product Development, said: 'We are very excited and pleased to have clients utilising this new tool. It is unparalleled in its ability proactively to manage supply forecasts and has already proven to be of use. Most recently, a client brought us a forecast they had generated internally. When we ran it through the system to check compliance, it immediately pointed out a simple error that would have cost the client thousands of dollars. It is instances such as these that make us proud we're able to offer these types of services.'

COMPASS will be offered as part of Almac's Supply Chain Management services at all sites and for customers of all sizes. It will aid in the packaging, labelling, and distribution of trial supplies on a global level, becoming yet another 'gold standard' in the Almac portfolio of services and value-added tools.

Companies lacking in-house resources to develop material forecasts, as well as those that already have a forecast and simply need it confirmed and managed for the duration of the study will benefit from COMPASS and the generation of user-friendly reports.


Companies