Amcor extends German converting plant
Expansion of the Singen plant increases capacity for pharmaceutical packaging production
The aluminum foil rolling and converting plant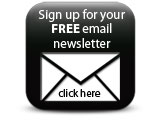 Amcor Flexibles Europe & Americas has invested €6.7m in its Singen converting plant in Germany. This extends the capacity for the production of pharmaceutical packaging and upgrades the classic converting facility meeting the needs of the Pharmaceutical industry.

The aluminum foil rolling and converting plant, employing 1100 people, has integrated mills and supplies high quality multilayer aluminum-based packaging materials to customers all over the world in the pharmaceutical and food industries.

This investment will enlarge the Pharma Clean Center, LKM24, inaugurated three years ago, with a further production hall housing three additional reel slitting machines.

Amcor will continue to upgrade and improve their converting capabilities. In the future, sensitive packaging will be made only in specific production areas in order to meet the high cleanliness and hygiene standards of the pharmaceutical industry.


Companies