Aragan puts probiotic drug in Burgopak slider packaging
Carton is compact, portable and keeps product information with the contents
Aragan has packaged probiotic drug Restaure in packaging from Burgopak
Aragan, a French laboratory that specialises in the use of natural ingredients, has selected Burgopak Healthcare & Technology to package the relaunch of its probiotic drug, Restaure. The drug is a combination of two probiotic strains that help maintain or regain balance of intestinal microflora.
The product, which is available in pharmacies throughout France, uses Burgopak's patented slider packaging. To open the pack and access the product the consumer pulls on a highlighted tab. The pack slides open to reveal the blistered product on one side with the consumer information on the other. To close the pack the consumer simply pushes the tab back to its original position.
Nicolas Brodetsky, managing director at Aragan, said: 'Initially, I was looking for a standard packaging system. In the OTC and food supplement market, it is necessary to offer consumers a real benefit to attract their attention. Burgopak provided the answer to this.'
The pack's functionality keeps the product, information and outer carton permanently connected, and this information is readily available every time the pack is opened, encouraging the consumer to take the product as instructed. The design also keeps the pack compact and portable, which is convenient for the consumer on the move. The slider design also provides maximum protection for the blister, reducing the risk of tablets being accidentally released.
In addition, the slider design adds value for brand owners. Unique printable areas on the pack offer maximum opportunity for brand communication. The sliding mechanism also supplies a point of differentiation in a competitive market. The compactness of the pack optimises retail shelf space, while simultaneously reducing shipping costs.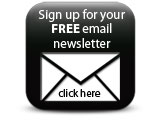 Burgopak is able to offer slider packaging for a range of blister configurations, from soft gels to capsules or tablets.
Companies