Bemis and Thin Film to develop intelligent packaging
To enable pharmaceuticals and perishable goods to be monitored across the supply chain
Thin Film Electronics, a developer of printed electronics that can be incorporated into packaging, plans to develop a flexible sensing platform with Bemis, a US supplier of flexible packaging and pressure sensitive materials.
The companies aim to develop a new type of packaging that can collect and wirelessly communicate sensor information, to enable healthcare, food and consumer product companies worldwide to track pharmaceuticals and perishable goods.
Oslo-based Thinfilm has previously announced technology partnerships to develop an inexpensive, integrated time-temperature sensor for this purpose.
Under the agreement with Bemis, the firm will extend this work to create a customisable sensor platform that Bemis will subsequently tailor to its customers' individual requirements.
The Intelligent Packaging Platform, which is expected to be commercially available by 2014, can be adapted to monitor and record key physical properties and environmental data in packaged perishable products.
'Intelligent packaging is an emerging technology with many potential intersections with Bemis' flexible packaging and pressure sensitive materials business segments,' said Henry Theisen, Bemis' president and chief executive.
'Our agreement with Thinfilm represents an investment in a technology that could eventually make printed electronics a component of every package we manufacture.'
Bemis' packaging is used for a wide range of products from medical devices and personal care items to fresh produce.
PCI Films Consulting estimates that the flexible packaging market in North America is worth US$18.3bn.
Davor Sutija, ceo of Thinfilm, added: 'These are exciting times for the printed electronics market, where innovative solutions that simply could not be manufactured before are soon to be delivered.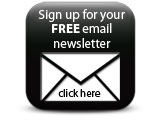 'Our partnership with Bemis will lead to new categories and types of packaging that will bring intelligence to everyday lives of millions of people worldwide.'
Companies