BioAscent expands compound management services offering in collaboration with Pierre Fabre
Will become the central hub for storage and logistics of Pierre Fabre's plant natural extracts collection
BioAscent Discovery is to collaborate with French pharma and cosmetics multinational Pierre Fabre, as part of an open innovation initiative promoting the use of natural products in life sciences.
Pierre Fabre's library of around 15,000 plant extracts is the largest private collection of its type in the world. BioAscent's compound management and logistics facility in Newhouse, Scotland, is suitably placed to share out such an extract library, having in-house expertise to store, process and distribute these unique samples.
BioAscent will also seek out new open innovation project partners, and as the central hub of the project, will supply all samples pre-processed and HTS-formatted, enabling partners to screen the library easily, with minimal in-house resource.
Natural products are a largely untapped resource, not only in pharma, but also in animal health, agrochemistry and nutrition, among others. Pierre Fabre's collection of samples is from a biodiverse range of 7,000 plant species, all of which are fully characterised with legal certainty of origin. The availability of this collection through BioAscent will ensure that open innovation partners will have rapid and easy access to all samples, the firm said.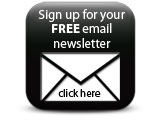 Simon MacKenzie, CEO of BioAscent, said: 'As a state-of-the-art facility, with extensive experience of specialised compound collections, BioAscent is an ideal hub for Pierre Fabre's collection. Not only do we have the capacity, capability, and expertise to manage, prepare, and distribute the natural plant extract library, but we are also in a prime position to identify and pursue new partners for this and other open innovation initiatives.This will open up Pierre Fabre's extensive and unique collection to organisations in a variety of areas in life science research.'
Companies