Bioiberica to explore new partnerships at CPhI 2019
The Bioiberica team will be at stand 61D51 to explore new partnerships with drug manufacturers
Bioiberica, a global life science company committed to the health and wellbeing of people worldwide, will highlight how its expertise in animal-derived APIs, vertically integrated supply chain and commitment to industrial excellence, can support pharmaceutical manufacturers to develop future health solutions at CPhI 2019. The Bioiberica team will be at stand 61D51 to explore new partnerships with drug manufacturers and enable the development of the health solutions of tomorrow.
Supporting business development
"To assist drug manufacturers in meeting the world's evolving healthcare needs, Bioiberica is actively looking for strategic industry partnerships, so that together, we can jointly explore the growing business opportunities the pharmaceutical market has to offer. We aim to do this by; creating tailor-made products, delivering pilot manufacturing and scale-up services, developing analytical methods that characterise highly complex molecules and providing regulatory support – all to help successfully bring products to market," commented Javier Velasco, R&D Director, Bioiberica S.A.U.
He continued: "A hotbed of pharmaceutical innovation, CPhI presents the ideal opportunity to explore these partnerships, as well as identify opportunities in specific areas, such as glycosaminoglycans, complex lipids, proteins and bioactive peptides of non-recombinant origin."
Putting the spotlight on its newly developed API – thyroid – for the treatment of hypothyroidism, visitors to the Bioiberica stand will discover how it can aid the development of novel pharma solutions for improved patient outcomes. An example of how the company drives innovations through collaborative partnerships, thyroid provides a natural choice for hypothyroidism and its associated symptoms.
Animal-derived API experts
With more than 40 years' experience in the identification, extraction and production of animal-derived APIs, Bioiberica experts will be available during the show to highlight how the company's unique extraction technology can help drug manufacturers activate and accelerate successful pharmaceutical solutions. As well as thyroid, Bioiberica will present additional APIs and science-backed ingredients from its comprehensive portfolio, including chondroitin sulphate, glucosamine and native type II collagen for joint health and mobility.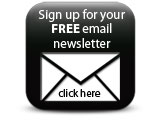 "From our roots in heparin API manufacturing – the most used anticoagulant drug across the globe – to our expertise in the identification and extraction of other animal-derived APIs, we are committed to empowering our customers with the scientific, regulatory, industrial and market knowledge they need to take healthcare further', said Jaume Reguant, Healthcare Director of Bioiberica S.A.U. "Our production capacity and vertically-integrated supply chain guarantees full traceability, security and sustainability, as well as API quality, safety and regulatory compliance. Bioiberica is the active ingredient for innovation and we're looking forward to exploring new partnerships with manufacturers at CPhI to inspire the next breakthrough product on the market."
Companies