Biotage awarded patent for flash purification method development and optimisation
Solvent use could be reduced by 60% or more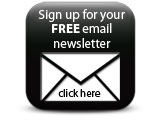 Swedish company Biotage, a global leader in automated flash purification, tools and technology for medicinal and analytical chemistry, has recently been awarded U.S. patent 7686959: Control system and Method for Flash Separation.

The patented technology converts thin-layer chromatography (TLC) compound retention data into a linear gradient and also provides the user with sample loading estimates for any Biotage flash cartridge. This novel TLC-to-Gradient technology removes the trial and error associated with developing flash purification methods.

Recently, Biotage launched related gradient technology for its Isolera flash purification product line. The enhanced gradient optimisation (GO) technology can reduce solvent use and cost by 60% or more as results from linear gradients can be purified at a larger scale with an optimised step gradient. The GO solvent saving feature is available on all new Isolera systems.
Companies