Biotage forms peptide synthesis research collaboration
Swedish firm to work with Professor Knud Jensen at the University of Copenhagen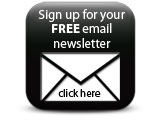 Biotage, a Swedish supplier of tools and technology for medicinal and analytical chemistry, has agreed to extend its research collaboration with Professor Knud Jensen at the Faculty of Life Sciences, University of Copenhagen, to develop new applications in the field of synthetic peptide and protein chemistry on the Biotage Syro Wave. The collaboration builds on Professor Jensen's previous research in developing novel chemistries for and applications of solid-phase peptide synthesis.

Biotage says global demand from research scientists for synthetic peptides continues to grow at a double-digit rate. They need longer and more complex peptides to study protein interactions, produce peptide antibodies and understand complex diseases. As the number and complexity of peptides increase, they need tools that offer higher productivity and increased performance.

Biotage has recently collaborated with German instrument company MultiSynTech and Professor Jensen to develop the Biotage Syro Wave automated peptide synthesiser. The instrument, introduced earlier this year, combines the technologies of Biotage's Initiator microwave instrument with MultiSynTech's Syro robotic peptide synthesisers.

'The Syro Wave is the first valve-free peptide synthesiser with integrated microwave heating. It holds great promise for the synthesis of both long peptides and even small proteins,' said Professor Jensen.


Companies