Biotec Services completes first phase of EU clinical supplies facility expansion
Increases refrigerated storage and packaging capacity by more than 400%
Biotec has added almost 50% to its clinical trial packaging facility
Biotec Services, part of US company Packaging Coordinators Inc (PCI), has completed validation of its latest clinical supply facility expansion.
The new facility in Bridgend, South Wales, adds almost 50% to the company's clinical trial packaging, storage and distribution capacity. Based on feedback from a client survey earlier this year, Biotec has increased refrigerated storage and packaging capacity by more than 400%, and has more than doubled its capacity to handle and store cell therapies and other advanced medicinal products.
The company has also acquired additional land adjacent to its current site for future capacity and capability expansions.
In addition to the increased capacity, Biotec has invested in enhancements to existing operations. For example, by implementing sliding walls between some of the smaller packaging rooms, Biotec is now able to scale up room size to accommodate larger equipment such as automated labelling lines. This capability further enhances the company's ability to efficiently manage its growing pipeline of Phase III projects.
Fiona Withey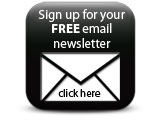 Dr Fiona Withey, Managing Director, UK Clinical Services at PCI, said: 'Biotec's business has grown as a result of our expertise in the packaging and distribution of temperature-sensitive biopharmaceutical products, and our ability to efficiently manage our clients' projects regardless of their size. By increasing our temperature-controlled capacity, and designing flexibility into our operations, our recent investments illustrate our continued commitment to these key attributes of our business.'
Featured Companies
See also