Biotech chooses PolyPeptide Group for vaccine adjuvant intermediates
Contract Manufacturing | Ingredients
PolyPeptide Group has announced it will produce two key intermediates used in the production of Matrix-M, the adjuvant component of the vaccine used to enhance immune response and stimulate high levels of neutralising antibodies
The PolyPeptide Group, a global CDMO for Peptide, Peptidomimetic and other Drug Substances, has announced that it has partnered with late-stage biotechnology company developing next-generation vaccines for serious infectious diseases, on large-scale GMP production of a critical component of Novavax' novel coronavirus vaccine candidate, NVX-CoV2373.
PolyPeptide Group will produce two key intermediates used in the production of Matrix-M, the adjuvant component of the vaccine, which is being used to enhance the vaccine's immune response and stimulate high levels of neutralising antibodies. NVX-CoV2373 is a stable, prefusion protein made using Novavax' proprietary nanoparticle technology.
"The experience and expertise that PolyPeptide applies for the production of peptides, is ideally suited for the production of our key intermediate components of Matrix-M," said Novavax Senior VP of Process Technology, Timothy Hahn. "The PolyPeptide Group is an important strategic partner in expanding our commercial supply chain of adjuvant for our vaccines."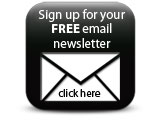 "PolyPeptide is delighted to be supporting Novavax' global supply chain to enable the large-scale production of Novavax' saponin-based Matrix-M adjuvant across our facility network" says Group Commercial Director, Neil Thompson. "Our global organisation is engaged with Novavax to successfully fight this global pandemic."
Companies