Burkert Element solves problem of contaminants in diaphragm valves
Particularly for valves used in hygienic processing applications
Element Type 8802 clean line diaphragm valves prevent moisture ingress into the head of the valve actuator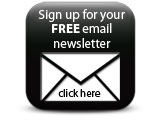 Burkert says its Element Type 8802 clean line range of diaphragm valves with integrated controllers are receiving positive user feedback.

The valves are receiving plaudits from major companies in the food and pharmaceutical industries for their enhanced sterile design, which effectively prevents ingress of moisture into the head of the valve actuator, and the subsequent growth of biological contamination, the firm says.

'The feedback we are getting from contacts in the food and pharmaceutical sectors is that our competitors have not updated their diaphragm control valves – apart from the material of construction – to take account of demands for increased sterility in hygienic processing applications,' says Ian Webster, Burkert's Hygienic Processing Field Segment Manager.

'By contrast, Burkert has changed not only its material of construction, to stainless steel, but also its design, and has evolved its valve range to make it more suitable for hygienic applications, including IP67 ingress protection.'

The specific problem solved by Burkert's Element range concerns the interface between the valve actuator and the control head – or switch box. In many designs this interface provides a pathway for the ingress of moisture onto the spring (or springs) of the actuator, resulting in corrosion, contamination from biological growth, and impairment of the correct functioning of the actuator itself.

An innovation in valve actuator control on the Element units prevents this from happening. Valve actuator control is achieved by means of integrated pilot valves that can also be operated manually for easy local operation. For each operation, clean and dry control air is deliberately flushed into all areas of the actuator. This ensures that, unlike traditional solutions, ambient air is never drawn into the spring chambers and surrounding voids, extending the valve's reliability and life, at the same time maximising process availability for the valve user.

In addition, as no impurities or moisture are drawn into the actuator, there can be no corrosion of the springs inside the actuator. The same feature also prevents the risk of biological growth, which could result in contamination of the process environment as a whole.

Burkert has also deployed new design thinking to provide protection against moisture ingress into the electronics of the control heads on the Element valves. Protection is required because small but naturally occurring changes in the control head pressure can lead to the penetration of moisture, particularly after a wash down cleaning process.

Diverting a small amount of clean control air into the control head, maintaining a slight positive pressure, provides defence against this ingress, thus achieving a simple and innovative solution.


Featured Companies