Burkert launches new version of multiCELL
Will be unveiled at Sensing Technology 2012 next month
A new version of the multiCELL controller will be unveiled at the Sensing Technology show in September
Bürkert will launch a new version of its multiCELL controller at Sensing Technology, which takes place next month at the NEC in Birmingham, with new features that make it one of the most useful and innovative devices on the market for managing signals from a variety of sensors.
The company will also be displaying a range of its own specialised flow, pH, pressure, temperature and level sensors.
Bürkert's revised type 8619 multiCELL transmitter/controllers are essentially designed to cut costs in processing applications; a systems engineer can in many instances replace an entire control cabinet with one neat controller with a built-in display. The relative costs of a separate enclosure, rack mounted plc, I/O, cabling, power supply, HMI, etcetera can effectively be replaced with just one multiCELL unit.
A major additional advantage of the new multiCELL is the suite of data management and process control software modules already on-board, allowing easy management of sensor signals and process data collection. Married to data processing and display, plus easy control parameters that can be adapted to take care of a huge range of process tasks from temperature and level control to flow, process conductivity, pH and any combination of all these and other variables, it makes the new unit an easy to use and useful device.
The multiCELL multichannel transmitter/controller fits a standard ¼ DIN cutout to provide an IP65 fascia; it is a highly versatile analysis measuring system ideal for applications including managing water treatment, foodstuffs and pharmaceuticals for example. It comprises a fully-featured basic modular unit equipped with a large backlit display, user-friendly soft key controls, two digital and frequency inputs, direct connections for various sensor types and two digital and analogue outputs that drive solenoid valves, control valves and actuators, such as dosing pumps.
The high level of functionality included in the basic multiCELL unit can be expanded easily by adding hardware and software modules. Depending on signal requirements, up to six pre-configured I/O boards can be added, and software packages can be installed for further enhancements of the transmitter functions. In addition, the versatile multiCELL can be configured as a Multipoint data logger with data storage on SD cards.
New for this latest version is an additional input board, which provides an easy direct connection to sensors with a 4–20mA output for standard signals such as pressure and level and allowing complete control loops via the analogue signals. The input can be switched via the menu system to work for input signals from 0–5V or 0–10V.
The additional board leaves all the existing channels open while also allowing for remote control of the device, plus connection to more remote sensors and built-in sensors found in many Burkert process control devices such as the popular new ELEMENT range.
The advantage of this modular expansion facility is that multiCELL users pay only for the features that they actually require. Moreover, since the multiCELL provides a single transmitter across a wide range of applications, inventory and training costs are also both minimised.
Volker Erbe will be speaking at the seminar on 26 September
As well as an exhibitor at Sensing Technology 2012, Burkert will also be an information provider – and industry improver – through the exhibition's seminar programme.
The seminar on 'Reducing Process Controls Costs' takes place on Wednesday 26 September at 11am. The speaker will be Volker Erbe, Bürkert Sensor product manager. In the world of process control where spiralling operating costs, lack of time, maintenance and smart communication are everyday concerns, Bürkert will provide an insight into process efficiency and higher yields by discussing the issues faced by the industry and offer tips and suggestions for improvement.
Bürkert is on Stand C7, Hall 3a, at the Sensing Technology show 2012, NEC, Birmingham, 25–26 September.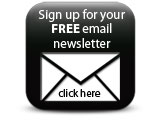 To register for the show, go to www.sensingtechnology.co.uk/
Featured Companies