CAD Schroer and CEL International help to get capital projects moving
Total Processing & Packaging exhibition
Stand no: 5850
MPDS4 allows engineers to design and visualise 3D process plants and factories based on 2D layouts
Engineering software experts CAD Schroer and process plant contractors CEL International will be offering the complete factory and process line design solution with software, consultancy and modelling services.

CAD Schroer has teamed up with its longstanding customer, project management and engineering company CEL International, to offer process plant design software and services. CEL is now a member of WSP Group, a global engineering and environmental consultancy, and tackles most of its factory and plant design projects with CAD Schroer's MPDS4 software.

MPDS4 lets users build extremely large 3D factories from 2D layouts, run clash detection, conduct engineering reviews and e-mail compact 3D plant models to clients for fly-through review.


MPDS4 plant design system is used for pharma, food, FMCG and chemical plant projects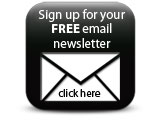 'Pharma companies need great flexibility in their production facilities. They regularly adapt factories to suit different processes or products, or to speed up and optimise production,' says CAD Schroer's product line manager, Mark Simpson. 'It's a competitive environment, where downtime must be minimised. Digital engineering plays an important role in cutting onsite costs and project lead times.'

Owner/operators can benefit from a Hotspot Modelling Service, which delivers a 3D model, complete with virtual factory walk-through software, to companies wishing to visualise their issues and examine possible solutions. They then have the option of making detailed design changes themselves (reusing all MPDS4 CAD data generated) or asking consultants like CEL International to manage the project.
Companies