CCS acquires MaxCyte STX transfection system
Fast, simple and scalable way to transfect cell lines, primary cells and stem cells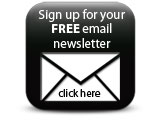 CCS Cell Culture Service of Germany has acquired the MaxCyte STX scalable transfection system to develop and optimise cells for the pharmaceutical industry.

MaxCyte, a US supplier of scalable, high performance cell loading systems, specialises in cell modification technologies to enable the discovery, development, manufacturing and delivery of innovative therapeutic products.

'The MaxCyte STX represents a fast, simple, and scalable way to transfect cell lines, primary cells, and stem cells with high efficiency and performance for cell-based assays for screening ion channels, GPCRs, and other targets,' said Dr Oliver Klotzsche, managing director and co-founder of CCS.

'The MaxCyte STX will help CCS expand its catalogue of cell-based products to pharmaceutical companies involved in drug discovery. By producing specific and customised cells faster and with higher efficiency, we can help our customers achieve their goals to develop assays and screen their compound libraries faster, resulting in more opportunities to find successful drug candidates.'

'Adding the MaxCyte STX to its production capabilities, CCS will enable its pharmaceutical customers to develop more physiologically relevant assays that seamlessly scale up to high throughput screening volumes, saving time and improving the effectiveness of drug discovery programmes,' added Douglas Doerfler, president and ceo of MaxCyte.


Companies