CMIC Group establishes biopharma CDMO in Japan
Biotechnology | Contract Manufacturing
Single-use facility in Shizuoka, Japan has been established to provide process development and GMP manufacturing of antibody drugs using mammalian cell line
CMIC Holdings has established CMIC Bio, a fully-owned subsidiary that offers CDMO services for biopharmaceutical drug substance.
CMIC Bio has a single-use facility in Shizuoka, Japan for process development and GMP manufacturing of antibody drug using mammalian cell line. The facility will be in full-scale operation from October 2020.
In recent years, the biopharmaceutical-related market has continued to expand, and companies from other industries other than pharmaceutical companies have entered the market. Each company emphasises the speed to acquire POC in order to quickly identify the development compound, and at the same time, the need for multi-product, small-volume production is rising.
Given this situation, it is difficult to produce all of the development products in-house, and an increasing number of cases utilise outsourcing.
From April 2014 to September 2019, CMIC JSR Biologics participated in the Japan Science and Technology Agency's Program (NexTEP) (Project name: design and manufacturing technology of multispecific antibodies). Research has been conducted in the fields of manufacturing and quality control of biotechnology-derived pharmaceuticals, with a focus on the manufacturing process development of bispecific antibodies.
"Based on these experiences, we establish CMIC Bio and start the biopharmaceutical drug substances CDMO business. At CMIC Bio, we have personnel with abundant experience at pharmaceutical companies and have strengths in GMP API manufacturing bases in Japan to assist in accelerating the development speed of biopharmaceuticals," said Hiroshi Kosaku, President of CMIC Pharmaceutical Sciences.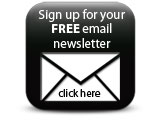 "CMIC Group will provide end to end solutions from non-clinical testing, running clinical trial, GMP manufacturing of biopharmaceuticals to the commercialisation and post market," Kosaku added.
Companies