CPhI Worldwide announces finalists of the Pharma Awards
According to CPhI the number of entries promise a big year of innovation in pharma
CPhI Worldwide, organised by UBM, has announced the finalists of the 2018 CPhI Pharma Awards.
This year's edition features more than 250 entries from 174 participating companies across 17 categories, commending the innovations, technologies and strategies driving pharma forward.
Such was the high calibre of entrants, 139 have been shortlisted with the winners due to be announced during a live awards ceremony taking place at the luxurious Eurostars Madrid Tower Hotel on Tuesday 9 October – the opening day of CPhI Worldwide.
Innovations across flow chemistry, single-use technologies, drug delivery devices, contract services and packaging were amongst many shortlisted, with the judges concluding this was by far the highest ever standard of entries – further cementing 2018 as the year of innovation in pharma.
The 'packaging' and 'contract services' categories remain again amongst the most competitive and 'pharma company of the year' and 'CEO of the year' will be keenly sought as more than 45,000 senior executives and 2500 companies attend at this year's CPhI Worldwide.
To see the complete list of finalists, please click here.
Tara Dougal, Head of Content at UBM, said: "Pharma has had an extremely strong 12 months across all parts of the industry and this has been backed-up at the Pharma Awards where the breadth and quality is larger than in any previous edition. With so much innovation in the industry, the judges this year have really had their work cut out selecting the finalists let alone winners. So I would like to congratulate all the finalists for their achievements in this prestigious awards programme, wish them look, and of course, thank our judges for their work – without which these awards would not be possible."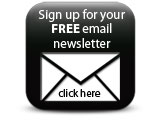 The awards will be presented at the CPhI Awards Gala with more than 350 guests in attendance. To reserve a table for the CPhI Pharma Awards Gala click here.
Companies