CRF Health appoints New VP of Quality Assurance
Tom Haag
CRF Health, a leading global provider of patient-centered eSource technology and service solutions for the life sciences industry, appointed former Novartis veteran and eClinical Quality Assurance and Data Integrity Specialist, Tom Haag, as VP of Quality Assurance.
Haag's role at CRF Health will be to oversee quality across the organisation; to ensure regulatory compliance, delivery of efficient and high quality services, and products to the pharmaceutical industry.
Formerly the Global Head of Digital Development and Transformation QA with Novartis, Haag led on end-to-end quality, and data integrity oversight for all Novartis digital development and new technology initiatives.
This included transition to an e-technology-ready quality management system for the Novartis clinical trial process.
Haag's fifteen-year career with the major global player demonstrates his expertise in the areas of eClinical systems, data visualisation and data stewardship.
In the the last 6 years, he has been solely focused on the adoption of eSource, e-informed consent, mobile patient data and novel trial settings.
In his new role, Haag will lead CRF Health's QA organisation to support the company's efforts to change the quality of patients' lives by ensuring that safe and effective medicines are available in a timely manner.
Speaking on his appointment, Haag said: "My professional mission is to solve problems inherent in the execution of clinical trials in today's evolving technical and regulatory landscape. Clinical development needs to evolve in such a way that research trials are modernised to promote data integrity, increase efficiency, and reduce patient and researcher burden."
"In this way medicines and therapies can be introduced to the market with a higher degree of confidence and quality."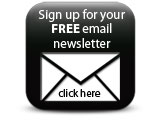 Rachel Wyllie, CEO at CRF Health, said: "Quality underpins everything we do at CRF Health and Tom's experience and leading industry insight in Clinical Quality Assurance will be a great asset to us, not only in the delivery of current services and products but also as we design new, market-leading solutions."
Companies