CSL supplies bespoke conveyor for handling pharma products
Special side grip elevator transfers unstable, small containers to higher level
CSL designed and manufactured a special side grip elevator
UK-based Conveyor Systems Ltd (CSL) has supplied a leading pharmaceutical company with a narrow slat chain conveyor for handling very small containers in a controlled environment and transferring these to packing stations.
The 28mm wide, specially designed chain slat conveyor transports small lightweight containers in single file at floor level, and then elevates them up to high level and through cleanroom operations at speeds of up to 120 containers per minute.
CSL designed and manufactured a special side grip elevator with FDA-approved twin side grip belts, featuring small rubber fingers to hold the lightweight containers securely as they travel vertically. As the containers are taller than they are wide, it is imperative that they remain upright as they are transferred from the elevator onto the high level conveyor, so a soft release design was incorporated.
The twin drive motors for the side grip elevator are located to the side of the high level conveyor due both to headroom restrictions and to avoid any contamination. A long section of narrow chain slat conveyor that links up with the elevator and passes through the cleanroom at high level was also manufactured from stainless steel to maintain the strict hygiene standards in this area.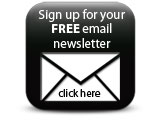 A stainless steel control panel complemented the engineered solution, to enclose all the controls designed and installed by CSL. The whole system was fully tested with a pre-delivery inspection prior to despatch to ensure operational functionality and to avoid any possible disruption during a short installation period on site. The project was completed on time and within budget and has been successfully operating for several months.
Companies