Cambridge Research Biochemicals wins supply contract
Biotechnology | Ingredients | Research
The UK-based research peptide manufacturer has been appointed a key supplier to RCUK SSC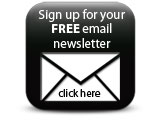 Cleveland, UK-based research peptide manufacturer, Cambridge Research Biochemicals (CRB) has been appointed as a key supplier of custom synthesised peptides and custom generated polyclonal and monoclonal antibodies by RCUK Shared Services Centre Ltd.

The two-year contract will enable CRB to build on its existing relationship with the Medical Research Council and other UK Research Councils and includes the option to extend it to higher education, charities and the wider public sector by agreement.

The independent producer of custom-made peptide and antibody tools, supplies researchers in the pharmaceutical, life science and academic sectors worldwide. CRB commercial director, Emily Humphrys said the contract was a 'significant win for CRB' and the company will be expanding production and client-handling teams to meet the high technical and service standards required by the Research Councils.

RCUK is a strategic partnership of seven UK Research Councils, investing annually around £3 billion in research. RCUK SSC Ltd is a separate legal entity, wholly owned by the seven UK Research Councils and dedicated to providing procurement, human resources, finance, IT, IS and grant administration services.





Companies