Cancer Research UK appoints new Chief Medical Officer
Professor Peter Johnson has been internally recruited from serving as UK Chief Clinician at the charity for 10 years
Professor Peter Johnson will be the new Chief Medical Officer for Cancer Research UK's Centre for Drug Development. Professor Johnson, who previously served as Cancer Research UK's Chief Clinician for 10 years, will take up his new part-time post in July.
Cancer Research UK';s Centre for Drug Development is the world's only charity-funded drug development facility, and aims to bring much needed new treatments to people with cancer by turning promising research ideas into novel therapies.
Dr Nigel Blackburn, Cancer Research UK's director of drug development, said: "We're delighted to have Peter Johnson working with us. With an impressive clinical career spanning over 30 years, his insights and experience will be invaluable to the team."
One of Professor Johnson's key responsibilities will be to chair the scientific advisory board and help to shape the centre's strategy, which aims to accelerate the delivery of next-generation medicines to the patients who need them.
Blackburn added: "As our portfolio of drugs in development continues to grow, Peter's immense knowledge and expertise in cancer research will ensure we continue to keep patients at the heart of what we do and address unmet clinical needs."
Professor Johnson has a long history with Cancer Research UK; he is currently Director of the Francis Crick Institute Cancer Research Network and the Cancer Research UK Southampton Centre, roles that he will maintain alongside his new position. He has been the chief investigator for several of the charity's clinical trials, ranging from first in human novel antibody therapeutics to large international randomised studies.
Johnson has been the chair of medical oncology in Southampton since 1988. His research interests lie in applied immunology and immunotherapy, and he is a leading expert in lymphoma, a cancer that affects the body's white blood cells.
Johnson said: "I'm excited to be joining the Centre for Drug Development and look forward to helping expand their innovative portfolio. I've seen first-hand how their work has benefited patients. The Centre has been instrumental in bringing some widely used chemotherapy drugs, such as abiraterone and temozolomide, to people with cancer. Advances like these are only possible through strong collaboration with leaders in industry, academia and medicine. In my new role, I will be looking for opportunities to promote more partnerships to accelerate the development of new treatments for patients."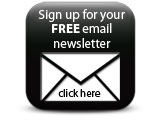 Cancer Research UK's Centre for Drug Development has successfully registered six agents as medicines to treat cancer so far, with a further 23 under active development. These include antibodies, imaging agents, cell therapies, cancer vaccines and targeted small molecules. With a particular strength in first in human clinical trials, the Centre continues to work towards bringing new treatments to patients sooner.