Capsugel to invest more than US$25m in capacity and quality enhancements for vegetarian capsule portfolio
Will include new production lines and technology upgrades at four facilities worldwide
Capsugel will invest more than $25m to increase production of its vegetarian capsules.
The US company said it will install a combination of new production lines and technology upgrades at its manufacturing sites in Greenwood, South Carolina, US; Puebla, Mexico; Colmar, France; and Sagamihara, Japan.
Capsugel's investments began in late 2014, and the majority of the funding will take place this year.
Guido Driesen, Capsugel's President and Chief Executive, said: 'Consumers' appetite for clean-label products is at an all-time high, and continuing to grow. This trend has contributed to a significant increase in demand for high-quality vegetarian capsules.'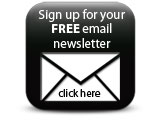 Capsugel's vegetarian portfolio includes Vcaps, Vcaps Plus, DRcaps and Plantcaps capsules.
Companies