Catalent Biologics and Cerenis Therapeutics announce Phase III trial of treatment for metabolic diseases
Using Catalent's GPEx cell line technology
Catalent Pharma Solutions' GPEx technology has been used by Cerenis Therapeutics to advance its leading clinical candidate, CER-001, into Phase III clinical studies across Europe and North America.
The Phase III TANGO trial was initiated in October 2015, to evaluate efficacy to regress atherosclerosis, and safety of CER-001 in patients with Familial Primary HypoalphAlipoproteinemia (FPHA).
The CER-001 drug candidate is an engineered complex of recombinant human apoA-I, the major structural protein of High-Density Lipoprotein (HDL) and phospholipids. Its development has leveraged Catalent's proprietary GPEx technology, which creates stable, high-yielding mammalian cell lines with high speed and efficiency.
Catalent says the advantages of applying GPEx technology span from early feasibility studies, to clinical manufacturing, through to commercial scale production. To date, six GPEx based antibody and protein products are approved and marketed and 34 therapeutic candidates are currently in the clinic across the world.
The TANGO trial is a multicentre, randomised, 48-week, double-blind, parallel-group, placebo-controlled study involving 30 patients from several sites across Europe, Canada, the US and other countries based on the availability of patients with this rare orphan disease.
Jean-Louis Dasseux, Founder and CEO of Cerenis, said: 'The partnership established with Catalent Biologics has empowered us to resolve a 30-year challenge: the production of a commercially viable HDL mimetic, by generating a proprietary CHO cell line with a high apoA-I expression via secretion meeting the demanding quality standards we require for our clinical study drugs.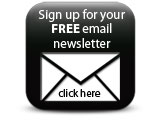 'The Phase III TANGO trial will fully benefit from GPEx technology and we are convinced its application to the production of CER-001 batches will ensure better product safety and product quality. These features are particularly encouraging with regards to CER-001's filing for future market approval expected in 2018.'
Companies