Catalent and Biota Pharmaceuticals expand alliance formed in 2012
Will develop and provide filling and packaging capabilities to supply clinical trial materials of laninamivir octanoate
Catalent Pharma Solutions, a supplier of inhalation drug development, delivery and supply capabilities, has signed a contract with Australian firm Biota Pharmaceuticals to develop and provide filling and packaging capabilities to supply clinical trial materials of laninamivir octanoate, an inhaled neuraminidase inhibitor being developed by Biota for the treatment of influenza A and B viruses.
Catalent began working with Biota in 2012 on inhaled formulation feasibility studies and on device filling and analytical support from its Development and Analytical facilities in Research Triangle Park (RTP), North Carolina.
The US firm also provides clinical packaging services from its Clinical Supply Services facility in Philadelphia, PA for Biota's dry powder inhaler, which is used to administer laninamivir octanoate.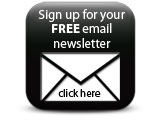 Catalent offers a range of development services across all inhaled dose forms and has recently announced a US$20m investment to expand the capabilities of its Inhalation Centre of Excellence in RTP to support customers such as Biota in meeting demand for advanced inhalation dose forms.
Companies