Catalent and Minomic link up to bring new prostate cancer treatment to market
Biotechnology | Drug Delivery | Equipment
Catalent will use its GPEx technology to create a high-yielding mammalian cell line
Catalent, a US-headquartered provider of drug delivery technologies for drugs, biologics and consumer health products, is collaborating with Australian biomarker research company, Minomic International, to develop an antibody drug conjugate (ADC) for prostate cancer therapy.
Under the agreement, Catalent will initially produce MIL-38 for a clinical study, with larger-scale production subject to a successful outcome.
The project incorporates Catalent's proprietary GPEx technology, which the company says creates stable, high-yielding mammalian cell lines with high speed and efficiency, typically getting drug development projects to clinic in one-third the time of traditional approaches. The advantages of applying GPEx technology span from early feasibility studies, to clinical manufacturing, to commercial scale production.
Should the initial clinical study prove successful, the antibody will be produced at Catalent's US$20m biomanufacturing facility in Madison, WI.
'Early signs in the study are extremely encouraging,' said Brad Walsh, CEO of Minomic. 'Catalent's flexibility on smaller cGMP batch production allows material supply quickly and efficiently.
'We are already close to bringing a new, non-invasive testing kit for prostate cancer to market using the same antibody target. Leveraging our existing technology to develop a therapeutic antibody in conjunction with Catalent is our ultimate aim.'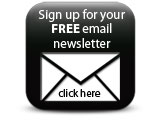 Catalent's Madison biomanufacturing facility, completed in June 2013, quadrupled the company's biologics manufacturing capacity. Designed for flexible cGMP production from 10L up to 1000L, and non-GMP production up to 250L, the site features single-use technologies and unidirectional flow to maximise efficiency and safety.