Catalent expands global cold chain supply
To meet increased demand from customers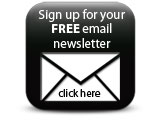 Catalent Pharma Solutions' Clinical Supply Services business, a supplier of clinical trial supplies and services, has expanded its global cold-chain supply capabilities in the US, UK, and Germany to meet customer demand for refrigerated storage and distribution.

The Somerset, NJ, US-headquartered company's cold-chain supply and distribution capabilities allow customers to use innovative packaging methods and logistical planning to protect biological products during transport and storage.

The increased capabilities will be implemented in all major areas of Catalent's cold-chain storage and distribution, including 2–8°C and –80°C capabilities, in some cases more than tripling capacity for storage and distribution.

'Cold-chain storage and distribution capabilities are in increasing demand throughout the industry,' said Frank Lis, Catalent's vice president and general manager of clinical supply services.

'The steadily increasing number of biological products in development, particularly in prefilled syringes, is fuelling the need for refrigerated storage and distribution.'

Catalent says the global cold-chain expansion, combined with its comparator sourcing, clinical packaging and labelling, manufacturing and blinding, distribution and warehousing offerings enables the firm better to meet the needs of virtually any clinical trial, with any drug, anywhere in the world.

'Today's investment will allow us to quickly scale-up and meet customer demands should future market growth dictate the need,' added Dan Gourley, director of global logistics at Catalent's Philadelphia, PA site.

Catalent expects that cold-chain expansion at its European sites in Bolton, UK and Schorndorf, Germany will be completed by the end of the year.


Companies