Catalent licenses taste-masking technology for bitter drugs
Drug Delivery | Ingredients | Research
Following r&d collaboration with New Jersey Institute of Technology
Following a successful research collaboration with the New Jersey Institute of Technology (NJIT) in the US, Catalent Pharma Solutions has taken an exclusive licence to taste-masking technology developed by NJIT.
The technology will mask the most challenging, unpleasant and bitter tasting pharmaceutical active ingredients.
Under the terms of the licence, Catalent will complete transfer of the technology into its cGMP facilities to support the manufacture of novel dosage forms such as its Zydis fast dissolve platform.
It is expected that the taste-masking technology will be effective for developing a variety of formulations including granules/sachets, sprinkles, chewables, effervescent and oral dispersible tablets.
'Taste masking of fine drug particles has remained a technical challenge for formulators,' said Dr Rajesh Davé, Distinguished Professor and Principal Investigator at NJIT.
'Through funding from Catalent, we have been able to leverage our expertise to innovate technology and processes that allow for these materials to be cost-effectively coated and taste-masked.'
Kurt Nielsen, Catalent's Senior Vice President of Research and Development, said: 'Dr Davé and his group at NJIT are leaders in pharmaceutical particle engineering. The unique approach to API coating is a perfect complement to Catalent's extensive dose form capabilities and will facilitate formulation of the most difficult-to-taste-mask actives.'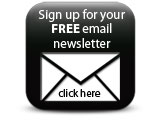 'Catalent has already produced the first feasibility samples, which have exceeded our expectations. This efficient and versatile taste-masking technology will allow development of new dosage forms delivering significant advantages to our customers and benefits to patients and consumers in global markets.'
Companies