Catalent makes deals for opoid and CBD products
Agreements will see Bridge Therapeutics employ Catalent's Zydis Ultra technology to allow an increased drug load and taste masking to be incorporated into each dose
Catalent has made two new partnerships for two hot-drug treatments. The global CDMO has partnered with Bridge Therapeutics an opioid addiction product, and with Ethicann Pharmaceuticals on botanically sourced cannabinoid oils.
Both agreements centre around Catalent's 250,000 sqft site in Swindon, UK that houses the company's Zydis development and manufacturing operation. This platform produces over one billion tablets annually to allow for the commercialisation of Catalent's proprietary Zydis Ultra technology, which allows an increased drug load and taste masking to be incorporated into each dose.
Opioids
Catalent's agreement with Bridge covers an opioid addiction development therapeutic product, BT-219, and an Exclusive Licensing Agreement to use Catalent's proprietary Zydis orally disintegrating tablet (ODT) technology.
Bridge currently intends to seek approval from the US FDA for BT-219 under the "505(b)(2)" regulatory submission pathway as well as a possible future single entity buprenorphine product.
BT-219, or Bunalz, is an investigational new drug (IND) which applies the Zydis delivery technology to buprenorphine and naloxone, which are the active ingredients in the Suboxone prescription medication for opioid addiction. Buprenorphine, being a Schedule III medication, is considered safer and less addictive than methadone, which is classified as a Schedule II medication. It has also been shown that buprenorphine is six-times safer than methadone with regard to overdose risk among the general population.
Dr Greg Sullivan, Chief Medical Officer of Bridge Therapeutics, said: "This new formulation will provide improved administration characteristics. With many formulations being unpleasant to patients, this fast-dispersing Zydis formulation could potentially increase compliance with Medication-Assisted Treatment (MAT) and thus better clinical outcomes". He added, "In addition to assisting the needs of the general population, utilising the Zydis formulation technology lessens the chance of an institutionalised patient being able to divert the medication for untoward purposes."
CBD
Catalent has also entered into a partnership with Ethicann, a Calgary-based pharmaceutical company using botanically sourced cannabinoid oils to formulate prescription drugs. The programme will initially also focus on using Catalent's Zydis orally disintegrating tablet technology to develop a new combination pharmaceutical-grade cannabidiol (CBD) and tetrahydrocannabinol (THC) product that, if approved, would treat patients suffering from multiple sclerosis (MS) spasticity.
One of the more common symptoms of MS, muscular spasticity causes feelings of stiffness and a wide range of involuntary muscle spasms in patients. Ethicann will investigate the new Zydis product for the treatment of patients who have shown inadequate response to other symptomatic treatments or who have difficulty tolerating the side effects of other treatments.
Ethicann currently intends to seek approval from the US FDA for this developmental therapeutic product under the "505(b)(2)" regulatory pathway and, for Canada, an expedited approval pathway not requiring extended clinical studies.
Ethicann plans to work with Catalent to leverage the Zydis delivery platform for other cannabinoid-based products as they approach clinical studies, including a combination of THC and CBD for the treatment of chemotherapy-induced nausea and vomiting (CINV), chronic pain, post-traumatic stress disorder (PTSD), and opioid mitigation.
Commenting on the partnership, Jonathan Arnold, President of Catalent's Oral and Specialty Delivery business unit, said: "CBDs and THCs are notoriously insoluble and poorly bioavailable so a Zydis sublingual dosage form provides a drug delivery solution by avoiding first pass metabolism."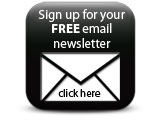 Bruce Mackler, Ethicann's President continued: "We believe that Catalent's Zydis technology could give Ethicann's pharmaceutical cannabinoids a distinct advantage in the marketplace, allowing patients to 'self-dose' if approved to optimise therapeutic effect."
Companies