Catalent starts work on expansion of highly potent drug packaging capabilities in Kansas City
Ingredients | Packaging | Regulatory
Completion is expected next January
Catalent Pharma Solutions has begun work to expand its highly potent and cytotoxic clinical drug packaging capabilities within its 450,000ft2 campus in Kansas City, MO, US.
The expansion will increase the available packaging space for highly potent compounds adding two large packaging suites, a sampling lab, and space for various storage conditions. Segregated and separated from non-potent manufacturing operations, the new 6,000ft2 facility is capable of handling SafeBridge Category 3, 4 and cytotoxic compounds. Completion is expected in January 2015.
Catalent already has several highly potent and cytotoxic drug packaging suites in its clinical supply facility in Bolton, UK, providing end-to-end clinical supply solutions from clinical supply management, comparator sourcing and primary packaging to storage and distribution globally.
'Customer demand for specialty clinical packaging has grown as the proportion of highly potent molecules in drug development pipelines increases,' said Gerry Hepburn, Chief Operating Officer, Vice President and General Manager of Catalent's Clinical Supply Services business.
'Industry-wide clinical packaging capabilities are insufficient to support future demand and this expansion will provide our customers with the necessary capacity and expertise to develop and commercialise potent and cytotoxic compounds.'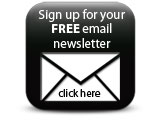 Catalent's Kansas City campus provides a range of fully integrated support services, from formulation development and small and large molecule analytical testing, to clinical and commercial scale manufacturing and packaging of a variety of oral solid dose forms. Its co-located end-to-end drug development solutions provide speed and flexibility to help Catalent's customers accelerate their drug development programmes to market.
Companies