Catalent supports Nocion with blow-fill-seal technology
Catalent's 430,000 sqft facility in Woodstock is the company's location for sterile liquid fill/finish, leveraging advanced aseptic BFS manufacturing technology
Catalent has welcomed the news from Nocion Therapeutics that its first patient has been dosed with NOC-100, an inhaled formula of its NTX-1175 small molecule candidate.
NTX-1175 is being developed to treat cough and has received priority review through the U.K.'s Medicines and Healthcare products Regulatory Agency, as NOC-100 has the potential to treat both chronic and acute cough – the latter a common symptom in patients with COVID-19 and associated with transmission of the SARS-CoV-2 virus.
To support this program, Catalent developed and manufactured clinical-scale batches of blow-fill-seal (BFS) nebulizer ampules at its Woodstock, Illinois facility, a process it accelerated from program inquiry to clinical supply in less than six months.
"Blow-fill-seal technology offers many advantages for aseptic manufacturing. This proven platform has a low risk profile, and was ideal to accelerate development and production to meet the time frame of this project," commented Jonathan Arnold, President, Oral and Specialty Delivery at Catalent.
He added, "Our deep expertise in complex BFS formulation and fully integrated services allowed us to respond very quickly to the needs of this new and important clinical trial that also has the potential to make a positive impact on COVID-19 patients."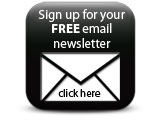 Catalent's 430,000 sqft facility in Woodstock is the company's location for sterile liquid fill/finish, leveraging advanced aseptic BFS manufacturing technology. The site provides BFS solutions for complex emulsions, suspensions and biologics, and houses more than 30 BFS filling suites, as well as scale-up machinery, providing flexible capacity and services from early clinical stages through commercial production for ophthalmic, respiratory, topical, and biologic markets.
Companies