Catalent to manufacture one of the first regenerative therapies to employ iPS cells
Contract Manufacturing | Drug Delivery | Equipment | Packaging | Research
Agrees with CiRA, Kyoto University to produce anti-CORIN monoclonal antibody
Catalent Pharma Solutions, a US-headquartered drug delivery systems specialist, has agreed with the Centre for iPS Cell Research and Application (CiRA) at Kyoto University in Japan to manufacture one of the first regenerative human therapies with induced pluripotent stem (iPS) cells applicable to humans.
Under this agreement, Catalent will manufacture an anti-CORIN monoclonal antibody using its proprietary GPEx cell line expression technology for a clinical research project to develop an iPS cell-based transplant therapy for Parkinson's disease at CiRA.
The project will be directed by Professor Shinya Yamanaka, the joint winner of the Nobel Prize in Physiology or Medicine in 2012 for the discovery that mature cells can be reprogrammed to become pluripotent.
The anti-CORIN monoclonal antibody was discovered and developed by CiRA and KAN Research Institute, a subsidiary of Japanese pharmaceutical company, Eisai.
Catalent has already engineered cell lines and the antibody has been shown to be useful for sorting CORIN-expressing cells in in vitro studies at CiRA. Under the agreement, the company will conduct further clonal selection and manufacturing of the monoclonal antibody under a properly conditioned environment, which will use the antibody to select dopaminergic neurons derived from iPS cells and plans to transplant the selected cells into patients in a possible clinical research project after receiving regulatory approval.
Catalent will also support CiRA, with formulation, production, and sterile fill/finish of the monoclonal antibody.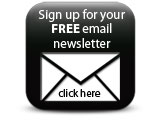 'It is a great honour to work with a team led by world renowned Professor Takahashi,' said Shingo Nakamura, Catalent's Director of Biologics, Japan. 'We are very excited to help accelerate the development of a unique regenerative therapy using our GPEx technology and look forward to working with CiRA to bring better treatments to market faster.'
Companies