Catalent to spend US$6.4m to upgrade Singapore clinical supply facility
Will double ambient storage space and quadruple cold storage capacity
US drug delivery technology firm Catalent Pharma Solutions will invest US$4.6m to further expand its Singapore clinical supply facility.
The funding will be used to build new flexible GMP space for secondary packaging, doubling the ambient storage space, and quadrupling cold storage capacity to support global and regional customers' growth in clinical trials activity in the Asia-Pacific region.
Established in 1998, Catalent's Singapore site now provides full clinical supply services including project and supply chain management, comparator sourcing, clinical label printing, secondary packaging, clinical storage, import/export management, Importer of Record (IoR) service, and full returns and destruction management services. It has served as a key regional hub for studies in Australia, Singapore, Korea, Hong Kong and other countries in Southeast Asia.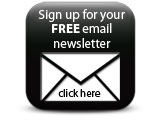 'Our Singapore facility is fully approved by the Health Science Authority for GMP across all its activities,' said Wetteny Joseph, Catalent's President of Clinical Supply Services. 'Customer demand at the site has increased by 30% over the last year, and this expansion, coupled with our recently announced opening of a facility in Japan, will allow Catalent to better support multinational customers' growing trial's needs, while providing more flexible solutions for local customers in the region.'
Companies